Chris Sullivan is a man who wears many hats, both physically and metaphorically. On any one day, he can be painting portraits, disk-jockeying, writing for a national publication or pondering over his next book or script.. but not usually all at the same time.
"To me they are all the same basic discipline,' he mutters defensively. " Art is painting with paints, writing is painting with words and music is painting with sounds."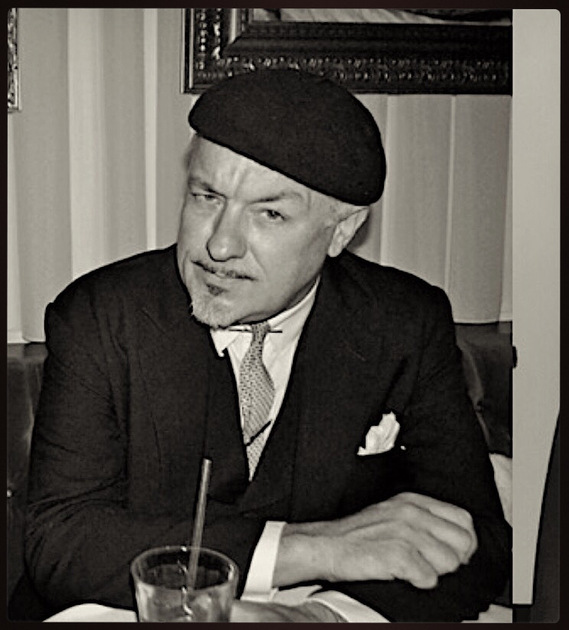 Chris Sullivan is, and has been at various times, a DJ, author, nightclub host, band frontman, painter, style commentator, entrepreneur, script-writer, fashion designer, artist and all-round godfather of partying.
Coming to London from Merthyr Tydfil in South Wales in the mid 70s (despite being in London for over 40 years, you can still hear his booming Welsh accent over any crowd), he went on to study Art at Central St Martins, followed by creating and front-manning the high-concept Virgin-signed Latin funk band, Blue Rondo A La Turk in the 1980s.
He went on to run the famed London nightclub, (having been referenced to have birthed club culture in the UK as we know it) The Wag Club. Opened in 1982 on 33 Wardour St, Soho, It's eclectic blend of latin jazz, vintage funk, northern soul, hip hop and house, revolutionized nightlife across the entire country.
Sullivan's band, Blue Rondo à la Turk was a floating collective of jazz and salsa oriented musicians, led by singer/lyricist Sullivan, whose stated goal for the band was "to bring back showbiz,entertainmant and showmanship and make people dance and smile".
Sullivan co-wrote most of the band's original material all the lyrics and also painted the distinctive artthat adorned most of the band's releases as well as designing the bands characteristic suits.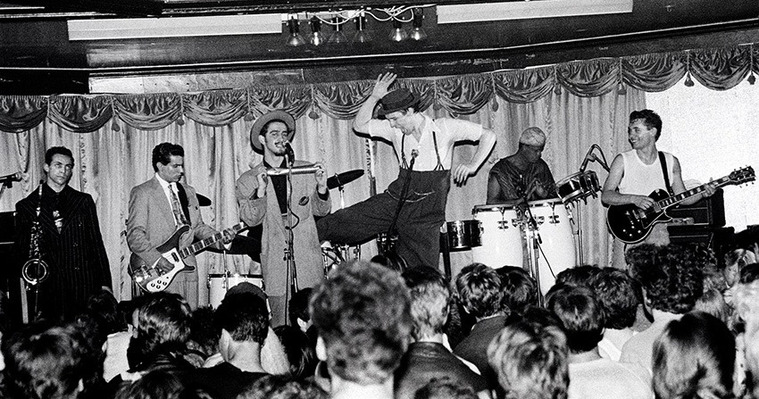 He started writing for the Face in 1981 and, has since writtenarticles for, among many others, GQ, The Times, Big Issue, The Guardian, Italian Vogue and The.Independent. More recently he hasconcentrated on DJing playing places like The Groucho Club, Laylow, Novikov and Laylow while also spinning at many festivals. such as The House of Fun, Byline , Houghton and Bestival. He has written threebooks : Punk (2001) We Can Be Heroes(2012) and Rebel Rebel: Mavericks Who Made Our Modern World (2019), and has rereleased his bands first album on CD and vinyl and is in the middle ofdirecting a documentary entitled, AfterDark- A Century of Soho Nightclubs while his original script Living the Dream ( a cutting edge dramatic comedy) has been optioned by the Hollywood film company - Radioactive Films.
Cut to 2022 and by now he has resuscitated notonly his career as a DJ but that of a painter selling more paintings than he has time to paint. Consequently, he has completed some 60 commissions including aseries of 6 fashion illustrations andillustrated a set of pocket squares for Fox Brothers and Company while commanding quite a few grand for his portraits.
His next exhibition is scheduled for Cuts in Soho in June featuring hius urban heads series and then the big one is at Leadenhall Market in November 2022 in which he intends to show a series of 5 foot by 4-foot London cityscapes their initial sketches made in the depths of lockdown.
Sullivan always knew he'd end up painting butit took a pandemic to enable it.
.
Chris Sullivan on Instagram @cjp_sullivan, Facebook - CJP sullivan