MAVERICKS WHO MADE OUR MODERN WORLD by chris sullivan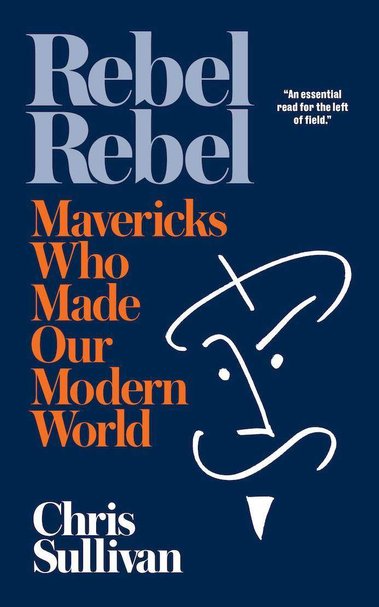 Escape the everyday humdrum with this exploration of iconic rebels from the past who became the biggest influencers of fashion, music and society by doing things their own way.

From the internationally bestselling author of Punk and founder of the legendary Wag Club in Soho, Rebel Rebel presents 60 pieces on outsiders. Like a really good party, it's got musicians (Charlie Mingus, Fela Kuti, Joe Strummer), actors (Louise Brooks, Robert Mitchum, Daniel Day Lewis), artists (Egon Schiele, Man Ray, Jackson Pollock), directors (Fritz Lang, Kenneth Anger, Wong Kar-wai), photographers (Horst, Weegee, David Bailey), DJs (Andrew Weatherall) places (Paris in the Twenties, Muscle Shoals) and things (sunglasses, Levis, the pork pie hat).

Thirty-four essays and interviews with some of the greatest individuals, malcontents and free thinkers of the last 150 years, this is a collection that exonerates the maverick and celebrates the individual. It is an essential read for the left of field.
The stories in this collection are sharply written, often surprising and a pertinent reminder that most of the people (and things) of lasting significance are those who don't play by the rules. With brand new work and revitalised articles from the Chris Sullivan archives, Rebel Rebel will amuse, fascinate and inspire your inner rebel for years to come.
BOOK LAUNCH // THE GROUCHO CLUB 2019
Fancy a read? To buy MAVERICKS WHO MADE OUR MODERN WORLD click the link below: